Photo by Joseph De Leo; styled by Mariya Yufest
Spanish conquistadors discovered avocados in Central and South America in the 16th century and instantly declared the sloping fruit a luxury to be reserved strictly for royalty. Lucky for us, avocados are now easy to find and remarkably versatile.
Nicknamed the "alligator pear" for its dark green, leathery skin and signature curves, the avocado adds a luxurious texture and a bit of acidity to myriad preparations. Its rich, buttery flavor is only bested by the powerful health benefits the fruit delivers through its smattering of nutrients and good-for-you fats. With more potassium than a banana and enough beta-carotene to rival even the most robust carrot, avocados are sometimes touted as the most wholesome fruit on the planet.
Making appearances in appetizers and desserts alike, the silky fruit is mashed with chiles in Mexican molcajetes and blended into sweetened sippables in the Philippines. While most favor avocado in its raw form, the fruit can be lightly stewed for soups and sauces or grilled for use as a smoky spread. Caution: leave them with heat for too long and avocados can become bitter.
How do you use this buttery fruit? Share your favorite ways to enjoy avocados in the comments section below. Remember, if you choose to upload a recipe (and we hope you will), please mention it in your comment.
We'll assemble and share some of our favorite ideas next week.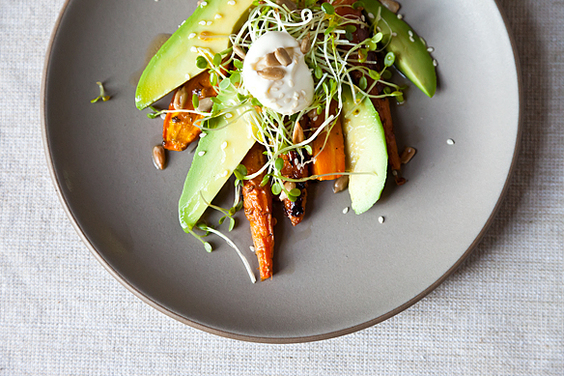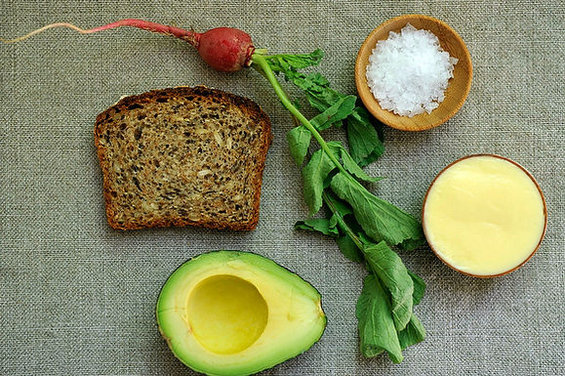 Photos by James Ransom (left) and Sarah Shatz
Recipes
Blackened Jalapeño and Avocado Dipping Sauce
Black Bean Salad with Avocado-Lime Dressing
Lemony Pea Avocado Salad with Mozzarella
Grilled Avocado "Guacamole" with Parmesan and Basil [FOOD52]
Carrot Avocado Salad [FOOD52] (pictured above, left)
Tartine with Mustard Mayo and Mashed Avocado and Radishes with Butter and Salt [FOOD52] (pictured above, right)
For more spring produce inspiration, check out our previous topic, Your Best Ideas for Pineapple, and the selection of your best tips and recipes, How to Use Pineapple.