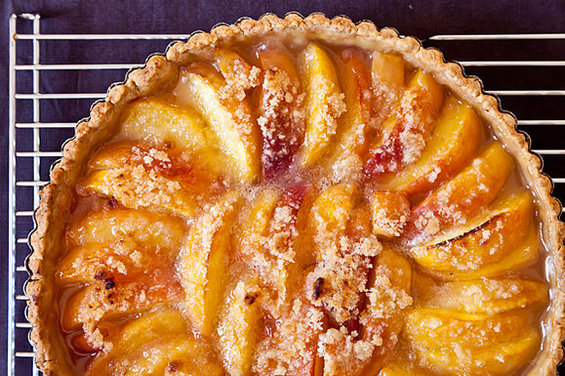 Don't think for a second this tart crust calls for cutting cold butter into flour. In this heat? No way. When the coconut oil sitting in the jar in the pantry is no longer solid at room temperature (as it is most non-sweltering days of the year), butter doesn't stand a chance at staying cold long enough to form that desirably dry, sandy bond with flour. Anyway, our freezers are fully stocked with popsicles, so there's no room for chilling diced butter.
When peaches beg for a destiny in dough, it's time to make a tart crust with ever-ready oil and milk. The method is almost ridiculously simple: combine equal parts of vegetable and mild olive oil with milk and almond extract, and then mix those liquids into flour that has been tossed with sugar and a hit of salt. Press the dough into the bottom and fluted sides of a tart pan immediately. Unlike other tart doughs, there's no need chill the dough before using, nor does it require rolling out.
Once that's set, all you'll need to do is settle thickly sliced peaches in the crust, shower them with a butter-flour crumble, and bake. Yes, that's right, a butter-flour crumble, just like what we said we wanted to avoid. But it's alright -- that crumble is going to melt all over the peaches, thickening the juices they'll ooze in the hot oven, so unlike a standard butter tart dough, its integrity isn't anything to fret about.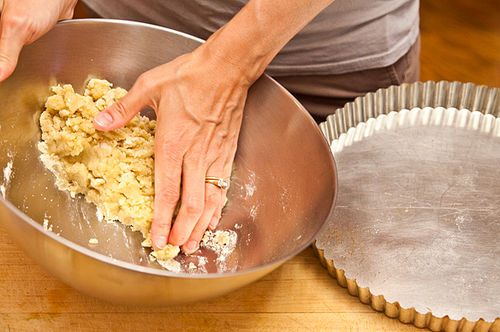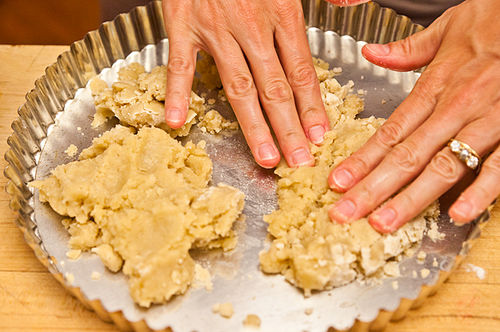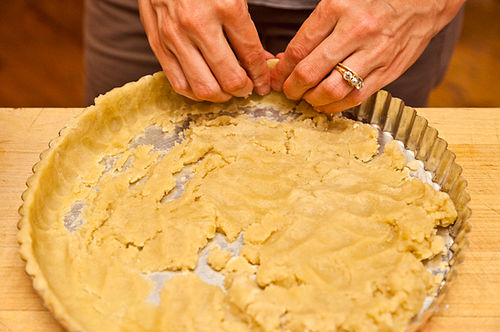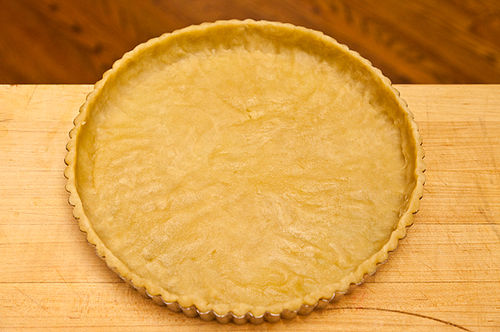 Peach Tart by amanda
Makes one 11-inch tart; serves 8
1 1/2 cups plus 2 tablespoons all-purpose flour
3/4 teaspoon kosher salt
3/4 cup plus 1 teaspoon sugar
1/4 cup vegetable or canola oil
1/4 cup mild olive oil
2 tablespoons whole milk
1/2 teaspoon almond extract
2 tablespoons cold, unsalted butter
3 to 5 small ripe peaches, pitted and thickly sliced (about 1/2-inch wide)
See the full recipe at FOOD52.
What simple fruit tarts are you making this summer? Share your warm-weather baking tips in the comments section below.
Photos by James Ransom.
Like this post? See the Easy Everyday topic from last week: Pineapple Shrimp in Endive Leaves.