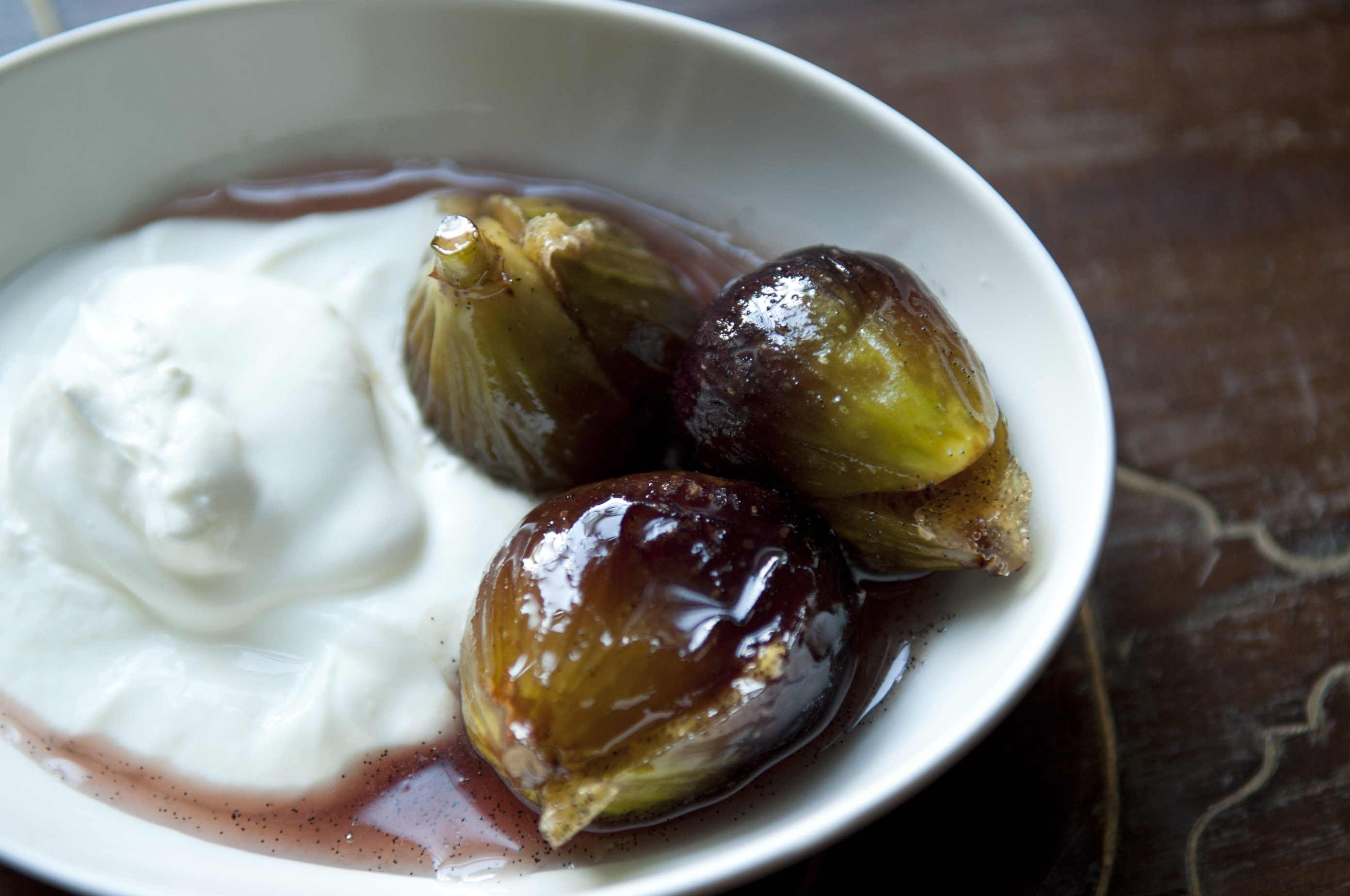 Caramelized Figs [Food52] (Photo by Sarah Shatz)
Let's face it, we want to hang onto summer for as long as we can. As if giving us one last treat before the season says goodbye, figs are arriving to us just as the months come to a close. With their unique flavor and appeal, let's serve them properly and send summer out in style.
Types
Figs are a small, round fruit that is grown from the bud of a flowering plant. They need warm weather for cultivation, and are at their ripest towards the end of the summer. With an edible skin and tiny edible seeds, they are easily recognizable and come in many varieties. Let's break down the two most popular types.
Black mission figs

Easily the most widely seen and used is the black mission fig. With its deep dark purple hue and sweet honey-like flavor, these are popular fresh and even as a dried fruit. Black figs can be eaten raw or cooked, and add a sweet bite to any dish. Try slicing fresh figs into a

salad

with endive, bacon, and a blue cheese vinaigrette for a kicked-up dish.

Turkish figs With a dark brown color, these figs are also easily eaten raw, cooked, or dried. If you like fruit that's less sweet, this one is your ticket. Turkish figs have a milder flavor -- try incorporating dried Turkish figs into a cookie recipe for a baked spin on figgy pudding!
A few things to keep in mind when shopping for and storing your figs: they are actually a pretty gentle fruit, and can easily be bruised and broken. But here's the catch -- if they appear a little aged, with a slightly bent stem, it's a good thing! All are signs that they're ripe and will yield sweeter results. But, be sure to avoid figs that look as if they have shrunk, or are releasing liquid from the stem or appear to be moldy. Store them in the refrigerator for 1 to 2 days -- these fruits have a short shelf life, so get to cooking with them today!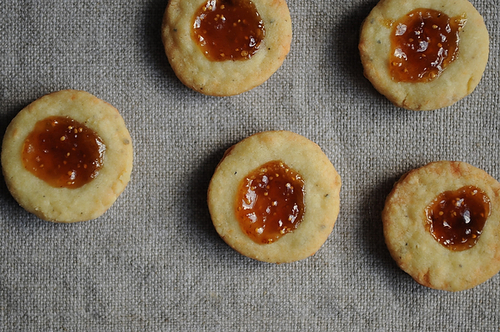 Fig and Blue Cheese Savouries [Food52] (Photo by Sarah Shatz)
Ways to enjoy figs:
To help release the sugars from figs and make the most of their natural flavors, here are a few of the best ways to cook with them.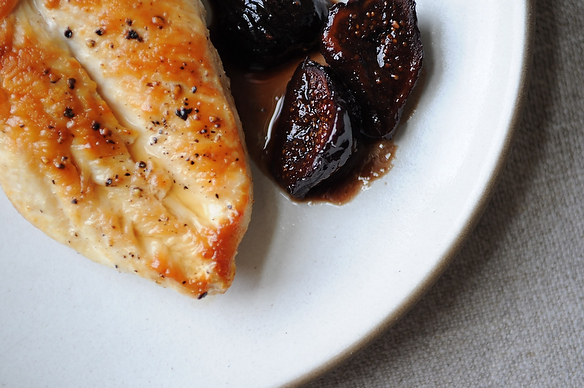 Chicken with Figs, Wine & Honey [Food52] (Photo by Sarah Shatz)
How do you like to enjoy figs? Share your comments below!
Like this post? See last week's From Scratch topic: All About Frozen Desserts.